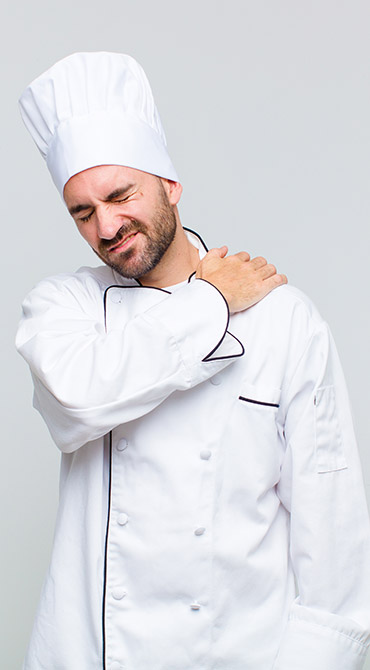 FIGHT AGAINST OCCUPATIONAL DISEASES
Food service professionals are subject to all kinds of constraints that cause musculoskeletal disorders (MSD): handling, repetitive movements, work postures, pace, work environment. In order to limit the impact on the health of catering professionals, a global prevention approach, integrating organizational, human and technical aspects, must be implemented. The Matfer Bourgeat Group develops ergonomic tools, designed to improve comfort of use and prevent these disorders on a daily basis.
Working with Matfer Bourgeat Group equipment means working with well-designed equipment. Working in a functional kitchen for less drudgery, utensils designed and thought out to facilitate the gestures of the Chefs, intelligent linking carts, reversible and intuitive food storage units, display shelves for dishes that are as remarkable as they are noticed…
Internally too, employees' occupational illnesses are taken very seriously in all the group's factories, employees are made aware of them and indicators are regularly monitored in order to improve results progressively. At Bourgeat, employee health and safety management has been based on OHSAS 18001 for many years (2005 to 2020).
Stainless steel bin transport cart
Easy to load, easy to move around for less handling
The stainless steel tray is one of the storage utensils we use most in the restaurant business.
Its daily use requires numerous handling operations: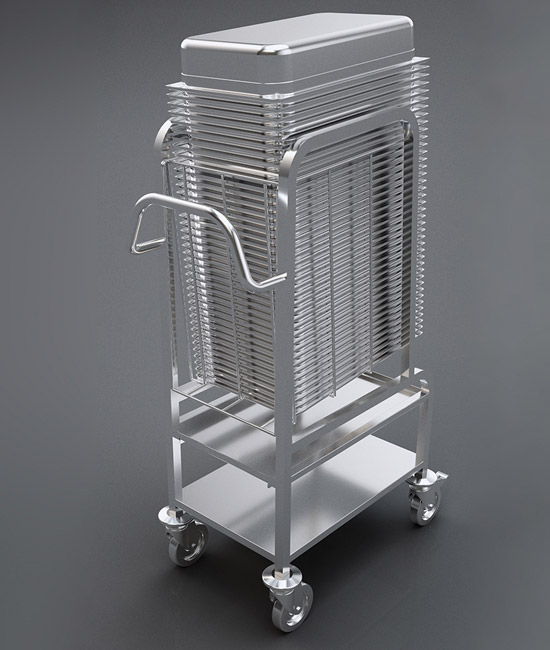 Bin deposit area 600 mm from the ground allows for loading at height, thus avoiding the need to bend down
Mobile bin storage to avoid double handling
Easy grip handle at different heights to fit all operator sizes
4 swivel wheels, the transport cart is easy to move even when loaded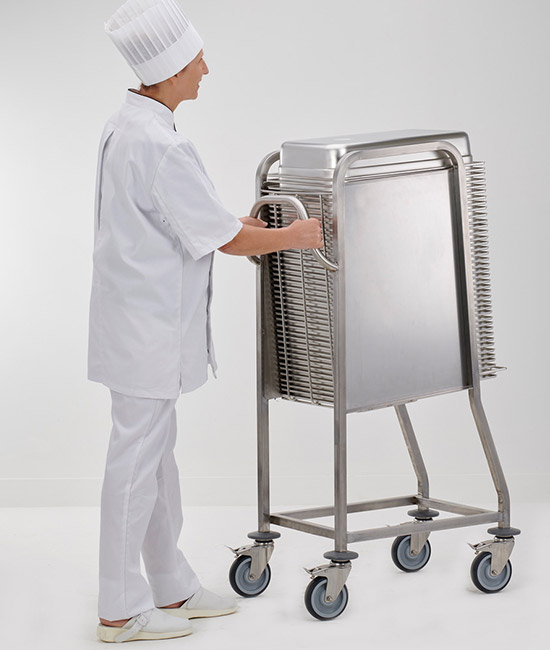 Easy to load, easy to move around for less handling
The stainless steel tray is one of the storage utensils we use most in the restaurant business.
Its daily use requires numerous handling operations: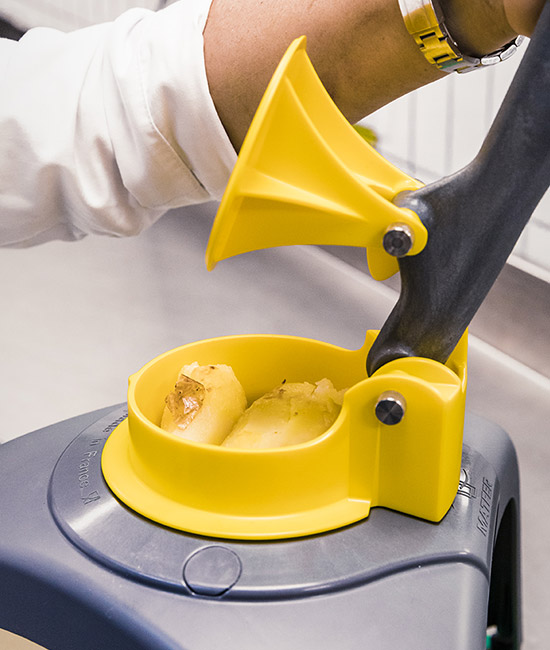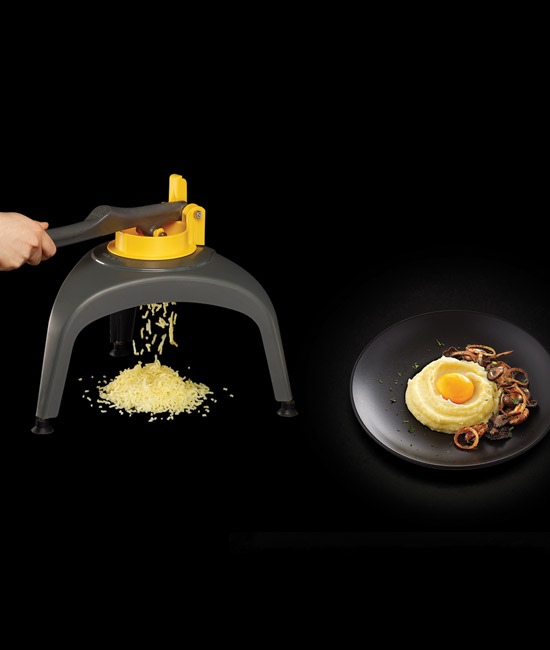 Ergonomically designed lever for ease of use while providing comfort. Allows to have a straight back to avoid the risks of TMS
Mashing potatoes in one step
After use, this professional kitchen tool can be completely washed in a washing machine
The new ergonomic NEO tablets are designed and customizable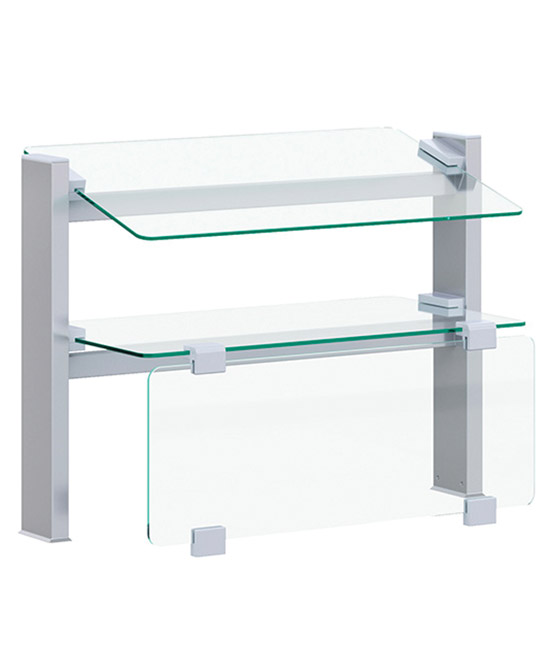 Ideal deposit height for both the operator and the customer